Breeder's Group
At rare occasions Vitahotellets kennel present breeders groups or progeny groups. If we do we must like "the surroundings". So actually - three times the kennel has won Best In Show Breeders Group at our official Club Show under English breed specialists. One year our Lynwater Blackcap participated in the progeny competition and won Best In Show as well!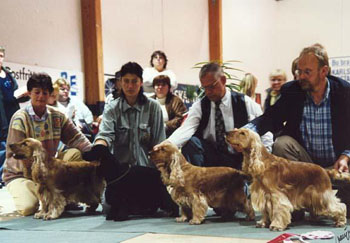 1995 in Karlstad under Jackie Rowlands (Perrytree) with V. Förklädd Gud, V. Himlen Runt Hörnet, V. Pang Pang Bom and V. Kael.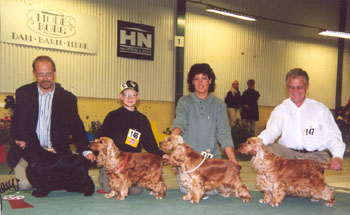 1996 in Västerås under Ron and Ann Richardson (Dearnewood) with V. Absolut Hund, V. Ilene, V. Rundstycke and last V. Pang Pang Bom.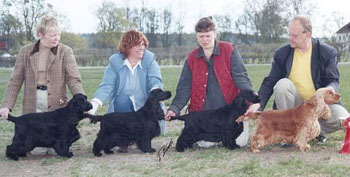 1999 in Skokloster under Sue and Phil Young (Canyonn) with V. Med Socker På, V. Spröda Vinge, V. Lust och Fägring and V. Rundstycke.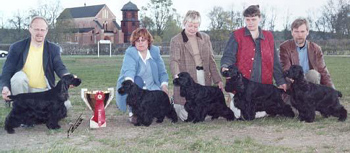 The offsprings by Lynwater Blackcap BIS Progeny group Skokloster 99 were V. Spröda Vinge, V. Med Socker På, Pansy's Circle Of Life and Line Sam Hot Dog